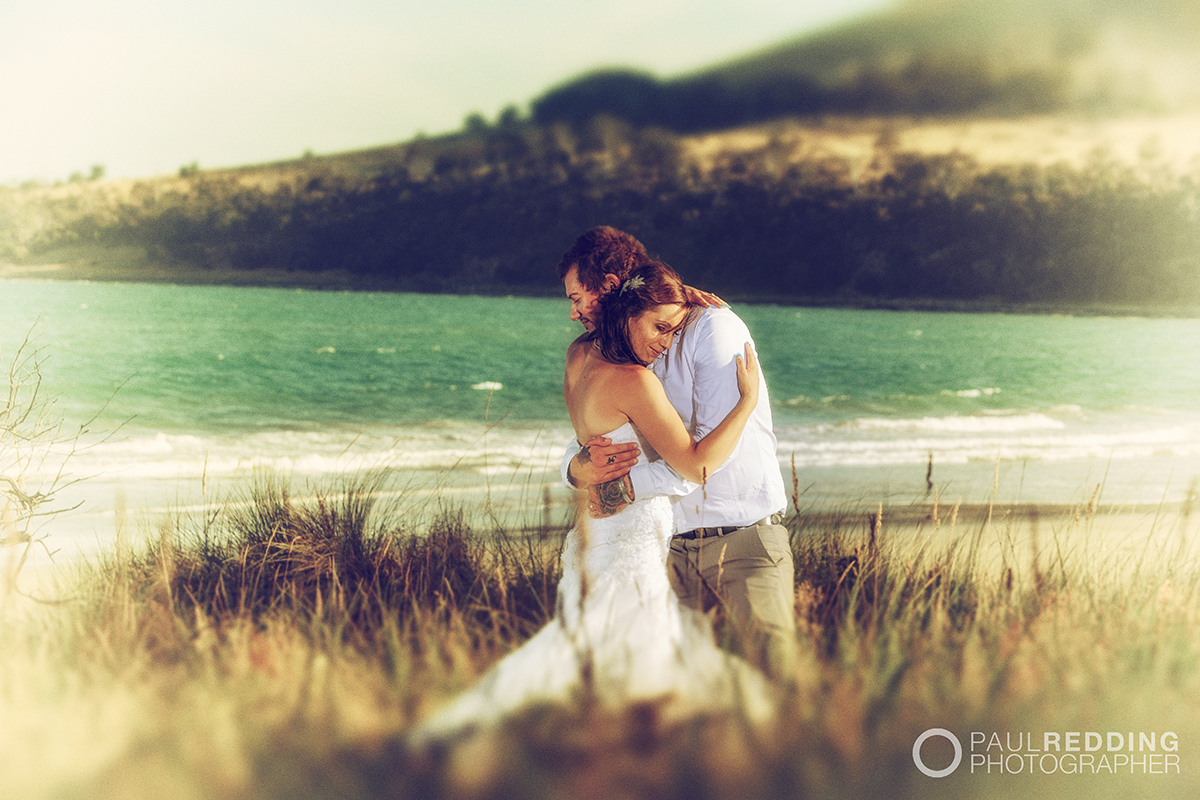 Tamara & Brendan's wedding by Paul Redding Wedding Photography Hobart
Tamara and Brendan are a great looking and fun loving couple, who were married on a glorious sunny day at Barilla Bay on the 1st February 2014, by celebrant, Tom Payne.
Post ceremony pics were shot at Seven Mile Beach near Cambridge. We all travelled by bus to the location shoot, which was rather novel.
This spot is fabulous for bridal party photography. The landscape is quite unusual, with steep hills at the southern end that meet with the sea. The afternoon light shines across the beach and is perfect at this time of year. Tamara and Brendan's Bridal party were a pleasure to work with. They had a great sense of humour and really got into the photography. It was a pity that we had so little time. There were a great many more photo opportunities that emerged from the fun and landscape, but the guests were waiting!
Richard, their personal friend and MC was a total crack up. That man should turn pro – if he isn't already 🙂
Thanks to Tamara, Brendan and the Bridal Party for making the day one to remember.
Brendan and I just wanted to thank you for your amazing work on the day of our wedding.
You were truly fantastic to work with. Your enthusiasm to catch out special moments and ability to make everyone feel comfortable was just brilliant. Not to mention your extra time you put in. We hope you enjoyed being there, it was a pleasure to have you apart of it.
 Thanks again
Check out the photography packages
Photography packages from four hours $1,500
Copyright – Paul Redding Photographer Hobart