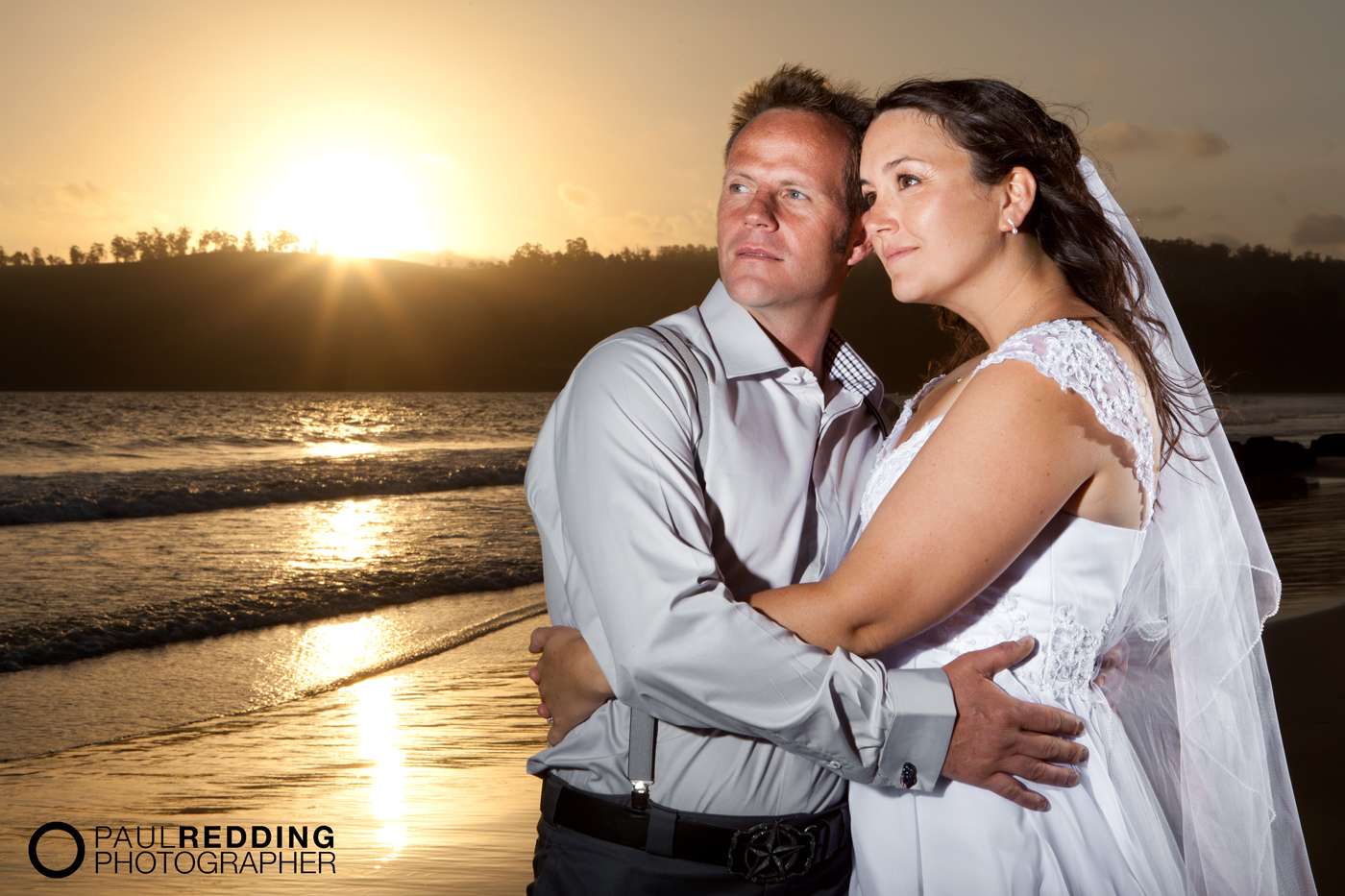 Lydia and Jarrod's wedding photography at Roaring Beach- Dover Tasmania  31/12/2011
by Paul Redding – Hobart wedding photographer
Roaring Beach on the Esperance Coast Road near Dover in the  Huon Valley is another of those naturally beautiful places along the coast of Southern Tasmania. It is a spectacular backdrop for wedding photography (especially if the wind is not roaring). For a Hobart wedding photographer based in the Huon Valley, it is just about in my back yard.
This location holds special significance for Lydia and Jarrod. I met with them some time prior to the wedding day to discuss their wedding photography plans on location. Roaring Beach certainly lived up to it's name on that day.
Someone special was smiling upon them on their wedding day. As you can see from this selection of their wedding photographs, the conditions were near perfect and the lighting was stunning.
Thank you to Lydia, Jarrod, the bridal party and family for a great day. Your relaxed and happy nature helped me to capture some great images.
Photography by Huon Valley and Hobart Wedding Photographer – Paul Redding
Check out the photography packages
Photography packages from four hours $1,500
© Copyright 2011 – Paul Redding Photographer