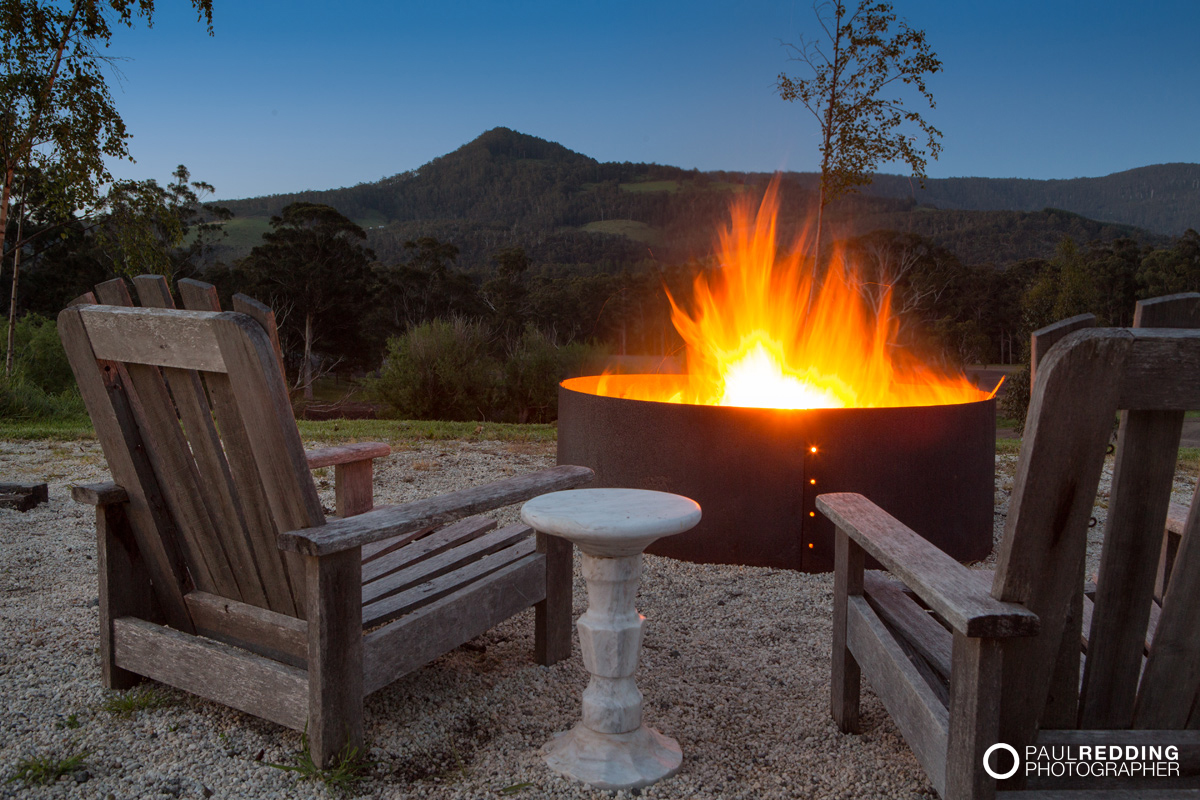 Mill Cottage Farm Glen Huon TAS  |  14th November 2013
Real Estate Photography by Paul Redding | Huon Valley Real Estate Photographer
After realising that the location of their dream home did not suit the agricultural purpose they now desired, Mel and Adam decided to sell their home. They were determined to put extra effort into the presentation of their house, garden and landscaping to ensure that it sold fast and at the price they had set.
Freelancing as an interior and exterior stylist, Mel's attention to detail and her green thumbs produced results that rivalled those seen when browsing through a Country Style magazine. Adams building and carpentry skill was also utilised extensively to get the house ship shape and ready for market.
Mel and Adam needed the photographic images to capture the unique ambience and space of their home. The images had to look natural and inviting. Distorted perspective created by ultra wide lenses was deemed unacceptable as they wanted the rooms to look like the realistic space, not larger than they actually are.
Before they had the idea of selling their home which they had lovingly designed and built, Mel's original intention was to have a similar photo shoot commissioned to document their achievement in a stylish manor, of a quality suitable for the production of a coffee table book.
By-passing the regular photographic service provided by their real estate agents, they commissioned myself,  a Huon Valley real estate photographer, to produce the images.
The resulting photography assignment did require quite a bit more time than is generally catered for when shooting and processing regular quality real-estate images, but the effort certainly paid off for them.
Their house was sold a couple of days after the images were uploaded to the real estate agents web site and they achieved the price they wanted.
They are working on a challenging renovation project between securing the ideal property for their lifestyle.
Real Estate Photography Quote
Corporate, Small Business and Private, Interiors and Exteriors. Learn more here.
© 2013 Paul Redding – Huon Valley Real Estate Photographer