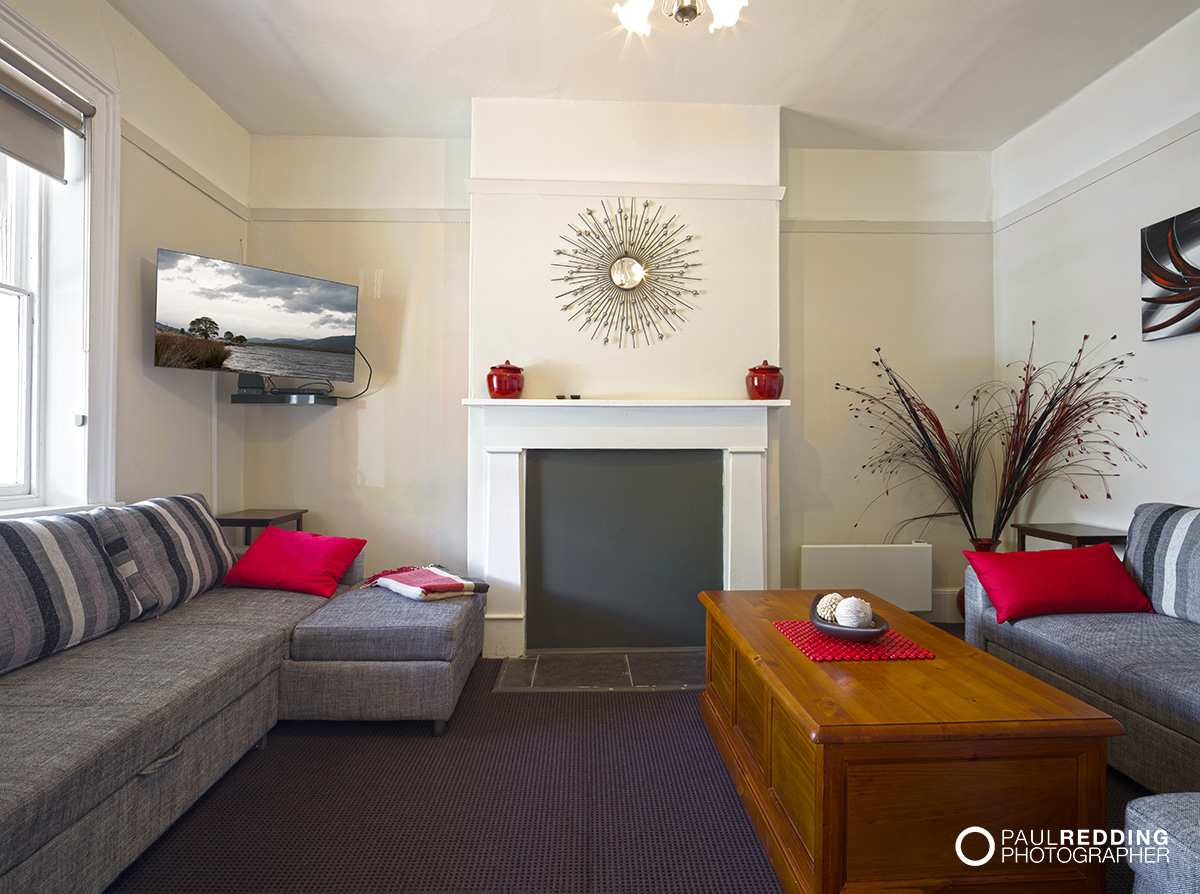 132 Melville Street Hobart
by Paul Redding – Holiday Accommodation Photographer Hobart.
The holiday accommodation photographer considers each subject through the eyes of a traveller. When interior and exterior architecture photography is required of a holiday accommodation location, I try to visualise aspects of the building which show it's strong features and desirable facilities. The images must convey a quality which helps potential clients to choose that business over the myriad of choices available to them.
132 Melville Street has plenty of old world charm. The inherent design is fairly spacious, but is quite tight to photograph. The challenge with this assignment was to capture the ambience of the rooms, warm and inviting. To show as much of the relevant details as possible and have a pleasing perspective without the exaggerated depth perspective which is typical of the visual effect of very wide lenses.
Current listing with home away.com.au
Holiday Accommodation Photographer – Architecture Photography
Holiday Accommodation Photography Quote
© Paul Redding – Holiday Accommodation Photographer Hobart.