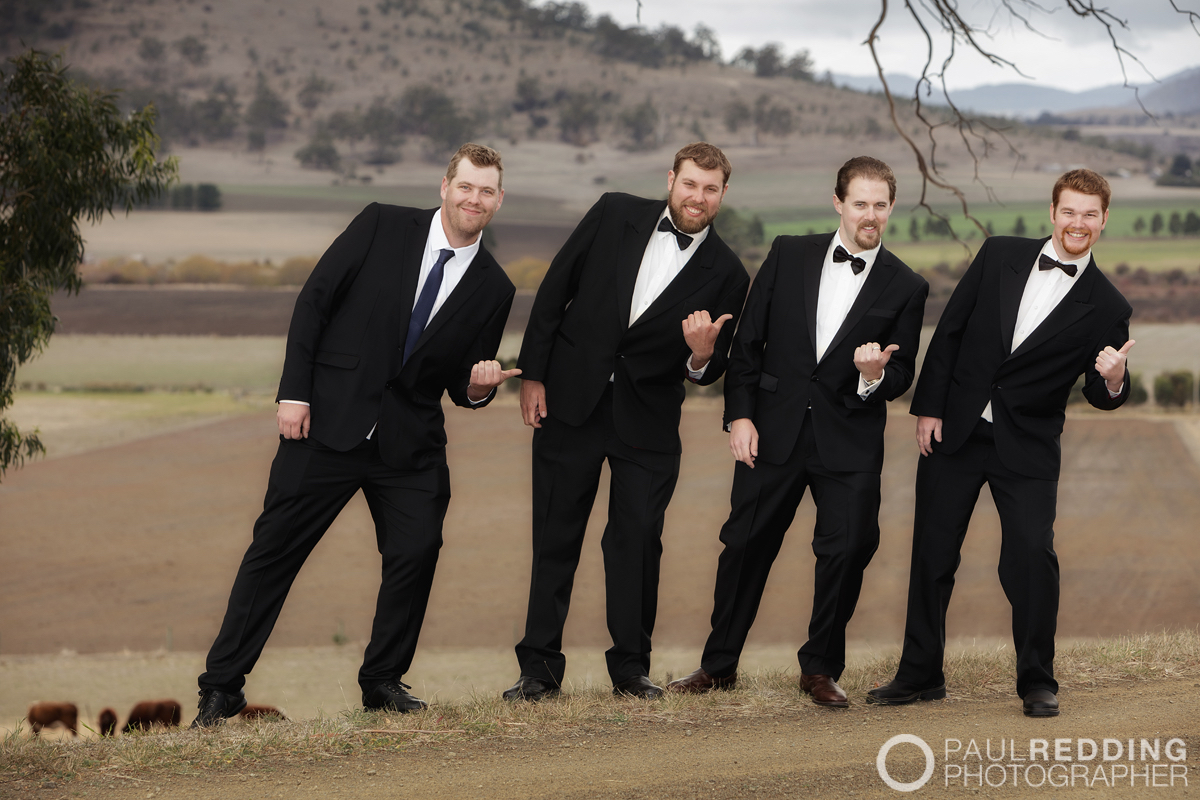 Fun Wedding Photography
Heather and Tristan were married on the 16th April 2016 at the St Georges Anglican Church in Sorell. The celebrant  was Rev. Joel Kettleton. Fun wedding photography location shots taken at Seven Mile Beach and the reception was at Wyndham Resort Seven Mile Beach.
Thanks to all for a great day and negotiating the sand dunes, wind and snappy photo session due to time pressure before the reception. Help from the groomsmen with lighting was much appreciated for some of the trickier spots chosen for the shoot.
Thanks also to Heather and the bridesmaids for their good humour when the stitching on my trousers developed a huge split, just as we were leaving for the church ceremony. Always prepared! I had a spare pair of pants. Not the first time that this has happened over the years 🙂
Paul did our wedding photos! Wonderful to work with! Got out photos back very quickly! Highly recommended.
Check out the photography packages
Photography packages from four hours $1,200
© Copyright 2016 – Paul Redding Photographer