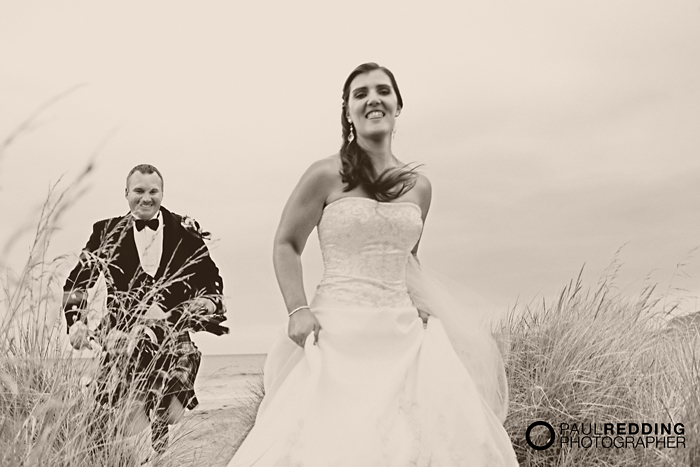 Tracy and Chris's wedding near Port Arthur Tasmania. Eaglehawk Neck wedding photography
What do men in kilts, swords, axes, thongs and smiling wenches have in common?
The sun was not shining at Pirates Bay, but it was on the happy couple, their Eaglehawk Neck wedding  was excellent.
We had great fun thanks to the bridal party's happy nature, energy and champagne. (I drank water, they drank champagne)
The ceremony was at the Tessellated Pavement just a short walk from the Lufra Hotel where Tracy and the girls prepared for wedding ceremony.
Location shots:
Tasman Arch – a tricky one, but I think we did it justice!
The beach close to their reception venue at Eaglehawk Neck Hall. (A great place for Tracy, Chris and the gang to let down their hair.)
Tracy posted this message on Tassie weddings buy and sell………….
"I want to thank all of my suppliers for making our day so great – everything I paid for was exactly what I wanted and I wouldn't change any of my choices with who we went with.
Olive Tree Catering & Hire
Paul Redding Photographer
Teresa Brinton Celebrant
Strutt Design Studio for alterations
Island Brides for my dress
Beau Monde for BM dresses
Eagle Hawk Neck Hall
Charles from City of Hobart Pipe Band
House of Tartan for kilt hire
All did an amazing job! Thank you x
It is possible to have the perfect wedding 🙂
Eaglehawk Neck wedding photography by Paul Redding
Check out the photography packages
Photography packages from four hours $1,500
© Copyright 2012 – Paul Redding Photographer