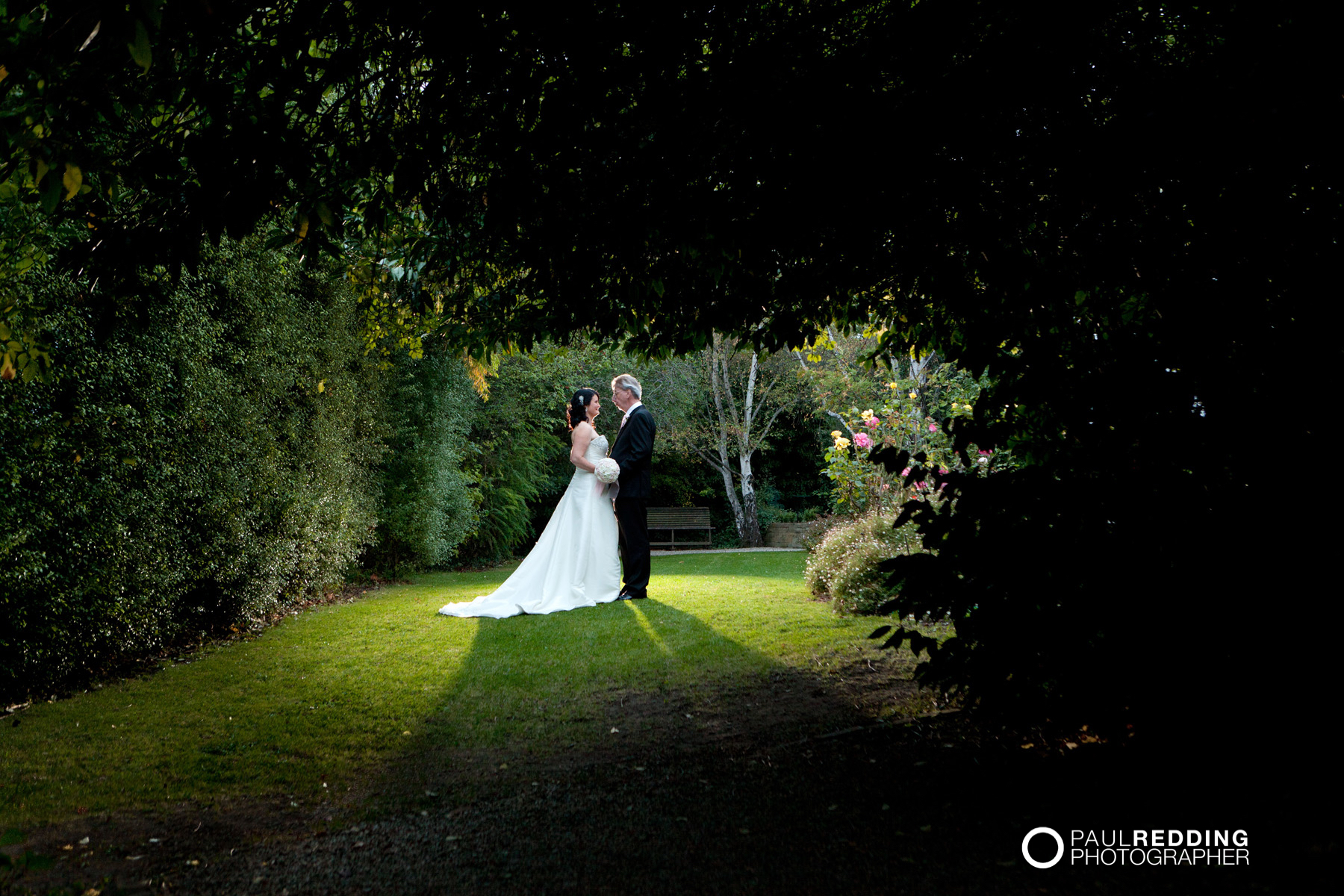 Karen and Kevin's wedding
Karen and Kevin's wedding ceremony and reception were held in the elegant setting of historic Newlands House in North Hobart.  The autumn leaves and cosy atmosphere made the experience all the more special for them and their close group of friends and relatives.
At this time of year, the sun sets quite quickly. We had to work fast when shooting the location photos around Newlands House. The dusk light added a beautiful ambience and Kevin's other girl friend (the Jag) featured well in this classic setting.
After the sun had set we continued photography at the Rydges on Argyle Street.  The décor of at the Rydges Presidential Suite was very in keeping with the old world charm of Newlands House. The extra effort to set up studio lighting prior to the wedding ceremony ensured that their wedding photography went smooth and on time for the reception house schedule.
The management and staff at Newlands House and the Rydges were also very helpful and friendly making our assignment as wedding photographers that much more pleasurable and organised.
Thanks to Karen, Kevin, the bridal party and guests for their co-operation, hospitality and energy. It was a pleasure to be your wedding photographer on the day and my beautiful wife/assistant very much enjoyed being a part of your wedding day.
by Wedding Photographers, Paul Redding and JJ – Assistant
Check out the photography packages
Photography packages from four hours $880
© Copyright 2012 – Paul Redding Photographer