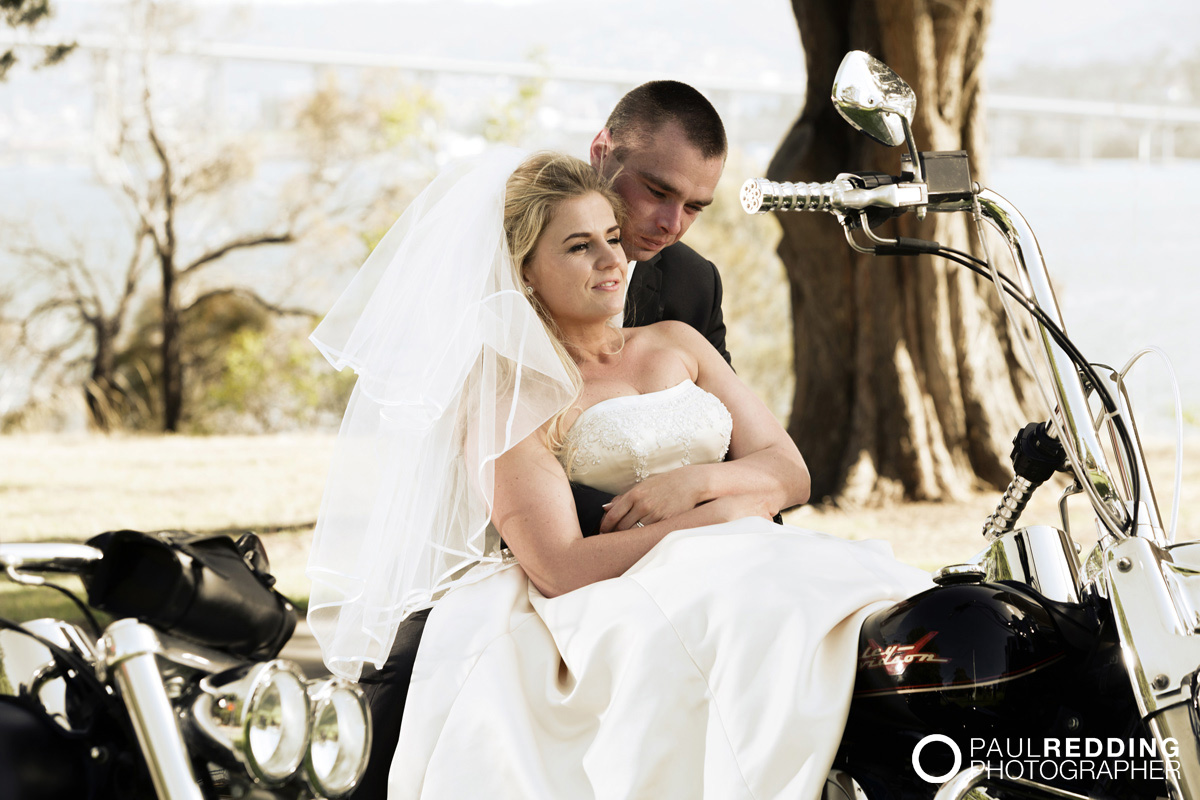 Nerrida and Dwayne's Lindisfarne wedding.
by Paul Redding, Wedding Photographer Lindisfarne.
2014 was a very busy year. Blogging took a second row seat. In the spirit of better late than never, here are a few of my favourite shots taken on Nerrida & Dwaynes wedding day.
Nerrida and the girls prepared themselves at Winston House in West Hobart. After a ride in the fancy vintage car, they arrived at Anzac Park in Lindisfarne for the ceremony with Pastor Dan and the boys.
The weather was quite warm and sunny. Being by the water added that little bit of extra contrast. Tricky to photograph in, but really nice when one gets the lighting right.
The bridal party were great, full of energy and laughs.  They had some location shots outside of the Lindisfarne rowing club, prior to their reception. This place is a bit of a challenge. The landing jetty is the obvious prime photo location. However, this whole platform twists and turns as the wavelets from the river splash against it's sides.
Thanks to Poseidon for choosing not to claim any of the flash equipment that was precariously balancing and swaying about on the swell. 🙂
© Paul Redding Photographer – Lindisfarne Wedding Photographer
Check out the photography packages
Photography packages from four hours $880
Copyright – Paul Redding Photographer