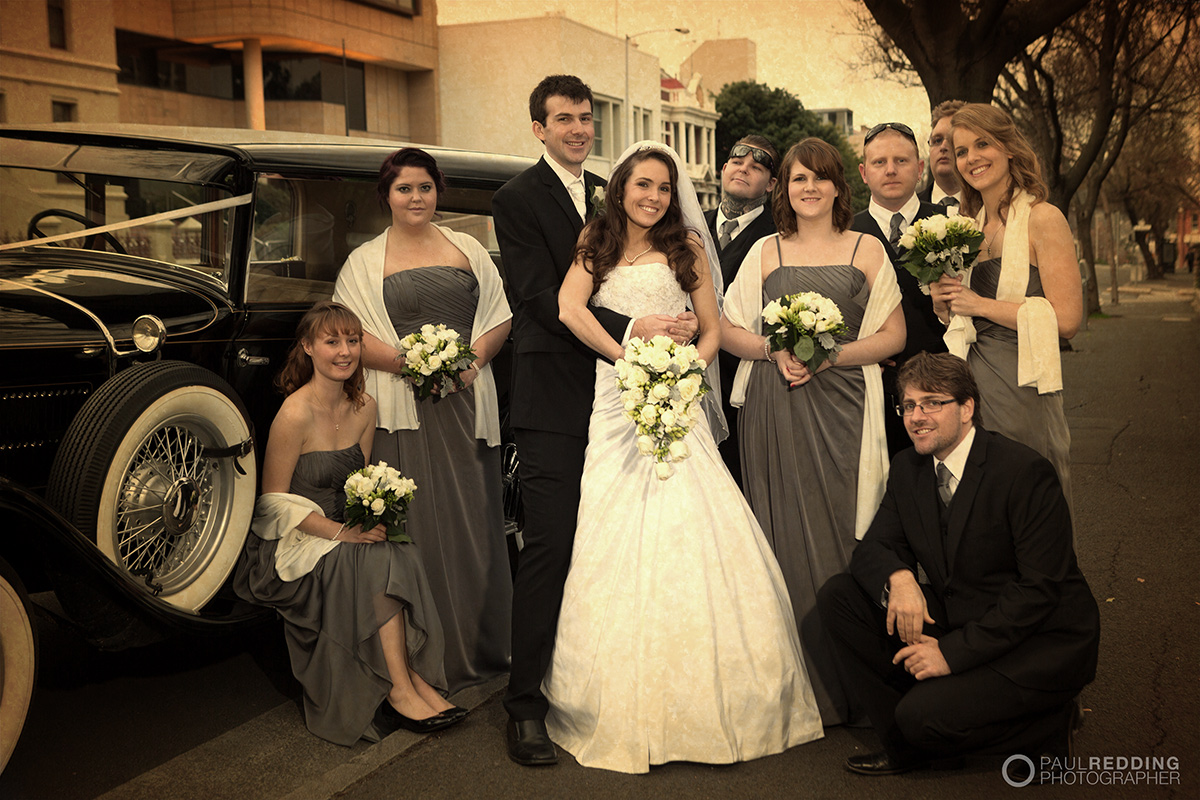 Melissa and Andrew's Hobart Wedding by Paul Redding – Wedding Photographer Hobart
Hobart is a great location for a wedding. There are so many classic buildings and streets-capes that make really nice backdrops for wedding photography.
St David's Cathedral was chosen by Melissa and Andrew for their wedding ceremony. It is a grand old building, built between 1868 and 1936. The interior of the Cathedral is ornately decorated with wood carvings and is one of Hobart's popular tourist attractions. The exterior stone work around the entrance to the Cathedral is a brilliant backdrop for intimate portraits of newly weds.
St David's Park was chosen as the main photography location for Melissa and Andrew's photo shoot, after the ceremony. It is but a short walk from the Cathedral, with quite a few photo opportunities along the way.
If choosing to stroll to St David's Park for location shots after your ceremony, it is best to plan for your wedding transport to meet you there for the journey to your reception. Even better still to save a place in the car for your photographer and their heavyish equipment 🙂
Check out the photography packages
Photography packages from four hours $880
© Copyright 2013 – Paul Redding – Wedding photographer Hobart