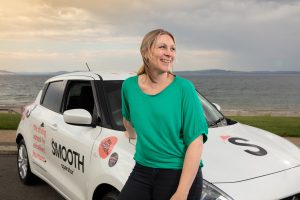 Driving School Photography Assignment |
 

Smooth Operator Driving School

Kat Thomsen's new driving school business needed images for her website to convey her unique style and branding. The business name 'Smooth Operator' was a good start for the photography brief.  She is a very confident, knowlegable and calm person. With an understanding of her relaxed style, a little planning and a few sketched ideas, we shot the image series in a couple of sessions. The results hit the mark. Check out her web site to see the applied result.
Need a Commercial Photography Quote?