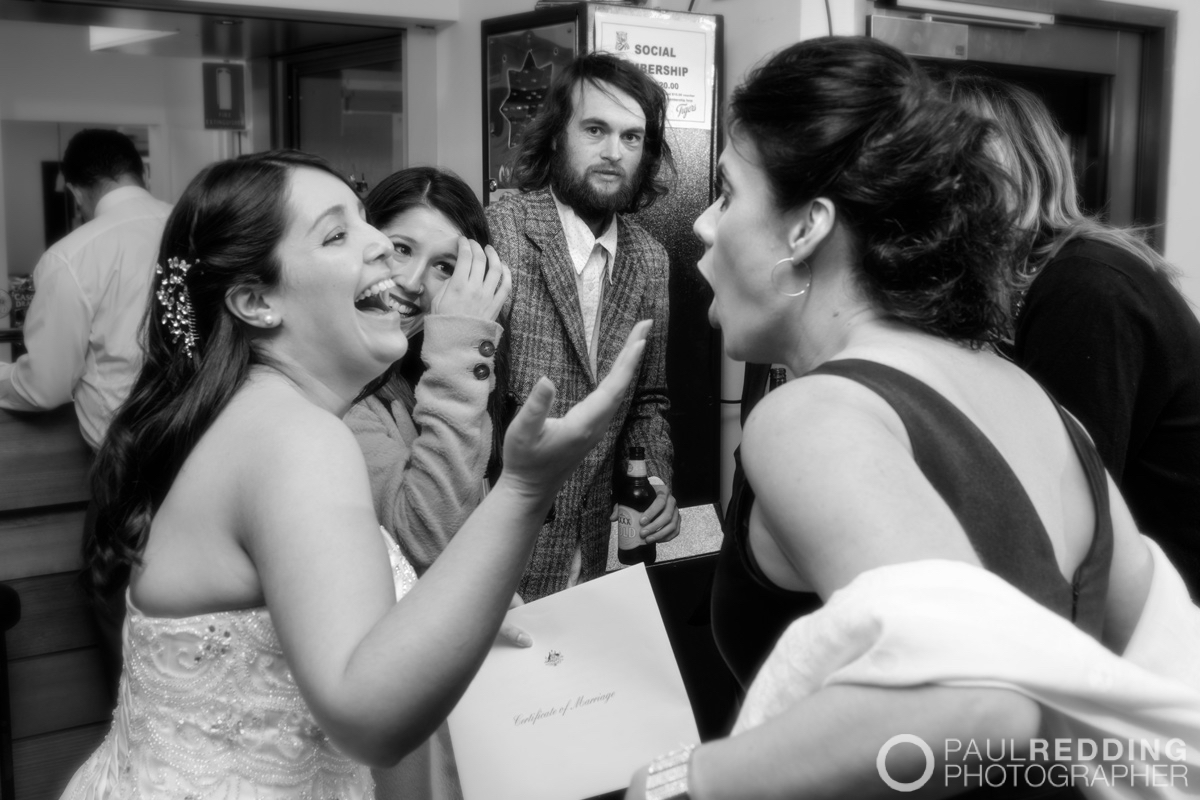 How do you have fun with your guests at a wedding?……..
Creative Wedding photography by Paul Redding.
Paul and Thannia were married on the 2nd July 2016 at the Kingston Twin Oval Function Centre. The guests had no idea that the engagement party was actually going to be a surprise wedding ceremony and reception. It took a little while for that to sink in for some guests. There were more than a few shocked faces. Fortunately, I was pre-warned earlier in the piece and was not surprised at all 🙂
It was quite a chilly evening, but the crowd braved the clear crisp conditions to pose for a whole group photograph out on the sport field. Well armed with lit sparklers, a cheery disposition and warmed with a drink or two, the raucous crowd waved their arms under the stars, endured a few bright flashes, then scampered back inside to party on. The bridal party, almost snap frozen, endured another round of fast paced photography under the stars before joining the other happy revellers inside.
A great time was had by all, including myself:)
It was a good opportunity to show that creative wedding photography is possible even when confined to one room.
Check out the wedding photography packages
Photography packages from four hours $880
Just wanted to say thank you for your amazing work, all the photos are beautiful and we love them all.
© Copyright 2016 – Paul Redding Photographer