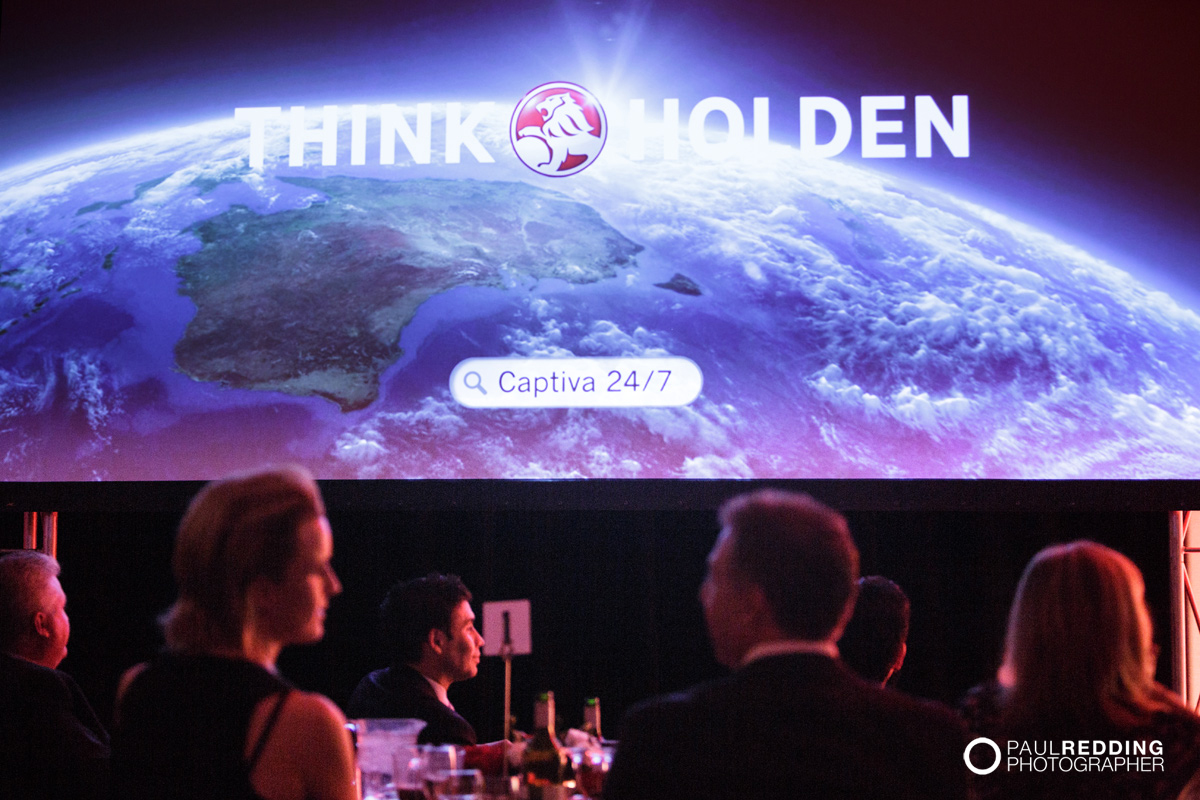 Holden Ignite Awards Dinner  |  12 April 2014
Paul Redding – Corporate Event Photographer Hobart
The 2013 General Motors Holden Ignite Awards night in Hobart was a cosy affair with only about thirty  people attending. Those attending were treated to the same high quality event that was held in other capital cities around Australia.  The Grand Chancellor has excellent service, great food , staff and facilities.
Robyn Moore was the master of ceremonies. I had heard that she was a very good public speaker. She was absolutely brilliant!
Robyn is also the voice of Blinky Bill, voice parts in ' How green was my cactus' and numerous iconic radio and television ads. There was no doubt in my mind of why she is one of the most in-demand public speakers in Australia. She is originally  from Tasmania.
https://www.facebook.com/thepoweroftheword
James Galea provided fabulous entertainment on the night. James is an Australian magician with extraordinary wit & talent. In demand in Australia and overseas, his card tricks are spell binding.
The Assignment:
Photography of this event involved capturing the atmosphere of the awards night, quickly and candidly recording the award presentations, supplying images during the night for screen projection during the course of the night and producing photographic quality prints of the award winners receiving their awards, to be given out as souvenirs at the end of the night.
With the assistance  of my friend and assistant David, all went as smooth as clockwork.
Conference Photography Quote
© 2014 Paul Redding – Corporate Event Photographer Hobart.